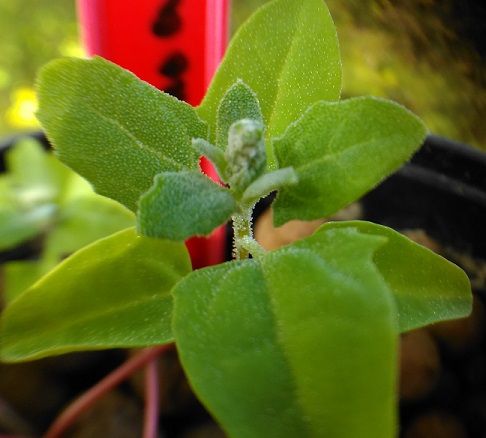 Welcome to my website.
Through these pages, I hope to give you a better understanding of who I'm and what I do.
Please feel free to e-mail me if you have any questions!

About me

Arno den Toom

Area Alkmaar, Netherlands

Wageningen UR Plant Biotechnology

+31 (0) 6 215 137 99

On this page, you will find a shortenend version of my CV. I'm described as being a pro-active, hardworking, and assertive person who is organized and keeps on track of the work required to fulfill the goals which have been set. Being part of the R&D technology and breeder teams has given me a broad based knowledge of various activities, such as purity testing, parent line selections, technology development, and various process controlling. In addition to my daily functions, I continue to develop myself with courses such as Project Management and auditing.
For full detailed information see this link.

Experience
Syngenta Seeds B.V.

– Andijk / Enkhuizen, the Netherlands

Maintain and improve germplasm quality via interdisciplinary and interdepartmental project management approaches. Among other activities, technology scouting, testing, and implementation are part of my role.

Plant Breeding –

Wageningen University and Research Centre

(Guest Employee)

I have been made a guest employee at the department of Plant Breeding of the Wageningen University and Research Centre. I can participate in meetings, lectures and other group activities. This is arranged for my personal development to learn and create new ideas with regards to plant breeding.

Plant Research

International & Wageningen University

ad Research Centre

M.Sc. Thesis For my M.Sc. thesis, I investigated the effects of saline soil on the growth performance and yield of Chenopodium quinoa (none-bitter varieties). This was completed at the Wageningen University and Research Centre's Unifarm with the collaboration of Plant Research International.

European Space Agency – European Space Research and Technology Centre

(MoU)

For my B.Sc. graduation internship and M.Sc. internship, I have gained a position at the Dutch Experiment Support Center (VU University Amsterdam) which has granted me a Memorandum of Understanding at the European Space Agency – European Space Research and Technology Centre.
Part of this has been the following:


Travel to Madrid to consult and learn new techniques
Recreate and start plant lab like Madrid at the European Space Agency
Execute the experiments and analyze the data

In Madrid and at the European Space Agency

Create a qRT-PCR at the Academic Centre for Dentistry Amsterdam
Evaluate the difference between two gravity simulators (statistics)
Investigate the progressive effects of simulated micro-, partial-, and hyper- gravity on Arabidopsis thaliana.

Royal Netherlands Institute for Sea Research TEXEL

, the Netherlands

I have worked at the Brussaard Laboratory for Marine Viral Ecology Research at the Biological Oceanographic department of the Royal Netherlands Institute for Sea Research (location Texel, the Netherlands).
Among other activities, my position included:


Internship regarding the competition of Phaeocystis globosa viruses for an algal host.
Research to see the effects of CO2 concentration on the diatom Chaetoceros tenuissimus.

Maintaining phytoplankton cultures in Static light, Dynamic light and Chemostats
General (lab) maintenance
Skills
Management

Quality

Organized

Analytical

Technology

Networking

Engagement

Criticism
Contact info
Address: Broek op Langedijk
Phone:

+31 (0) 6 215 137 99

Web: http://dentoom.org